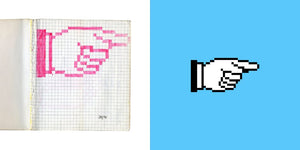 Susan Kare's icons and fonts for the original Macintosh were revolutionary. They gave a lifeless computer a warmth and personality that lives on in the modern Mac to this day.
---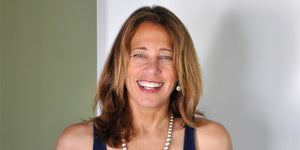 Susan Kare is recognized for her bold and intelligent design of icons for the early Macintosh computers that defined the Apple user experience and set the industry standard with memorable wit and humanity.
---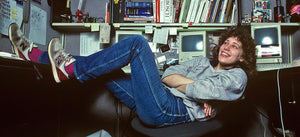 Susan Kare designed the distinctive icons, typefaces, and other graphic elements that gave the Apple Macintosh its characteristic—and widely emulated—look and feel.
---
Celebrated as a 2018 AIGA Medalist, watch this video 
as
 Susan Kare
talks about her career 
and approach in designing iconography. 
---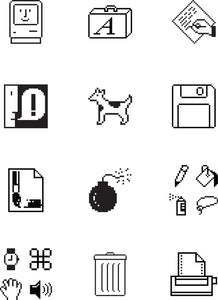 Kare brought
a Grid notebook
to her job interview at Apple Computer. On its pages, she had sketched, in pink marker, a series of icons to represent the commands that Hertzfeld's software would execute. Each square represented a pixel. A pointing finger meant "Paste." A paintbrush symbolized "MacPaint."